Get a bird's-eye view over your work
Register

This is a proof of concept, you can register for free and try it out.
The dashboard overview
The dashboard is the main view of the application. Here you can at a glance see the status of all projects in your business. You can also see if anny of your colluegues need help or are busy. Scroll to zoom in and out on your project map.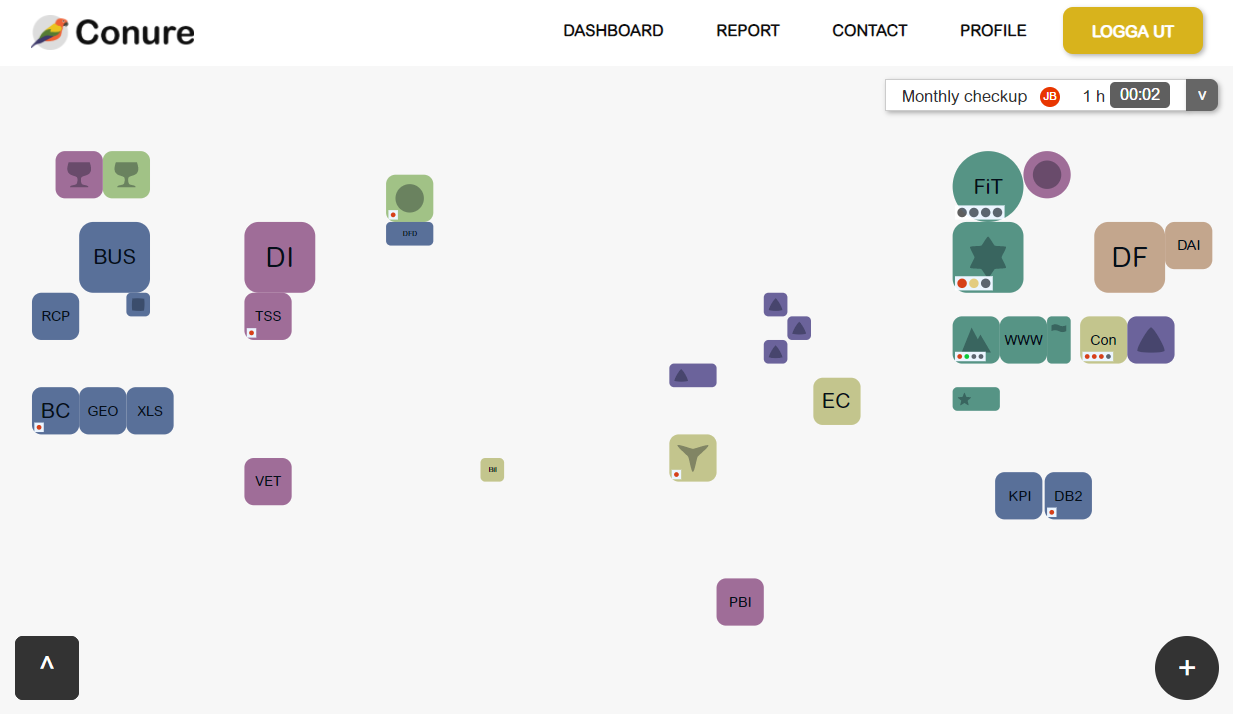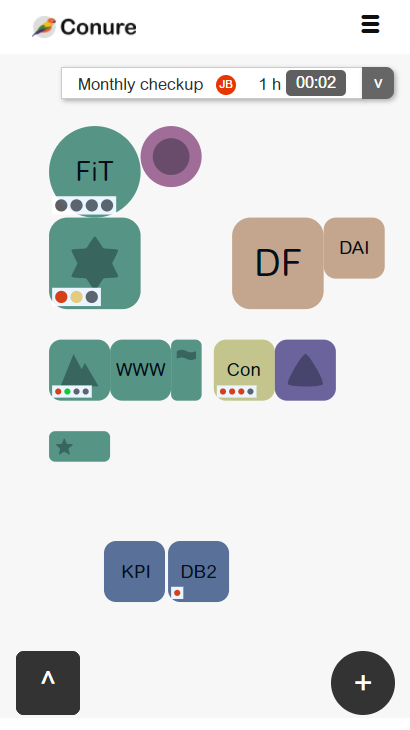 Mobile version
To make the application available on the go it is tailored to work well in your phone. In the mobile version you just pinch and move to get an overview or detaild view on a part of the map.
Create a new block
In just a few clicks, you can create a new block. Klick a block and then press edit to update the design of the block or hold down on it until it pops of the background and the you can move it around.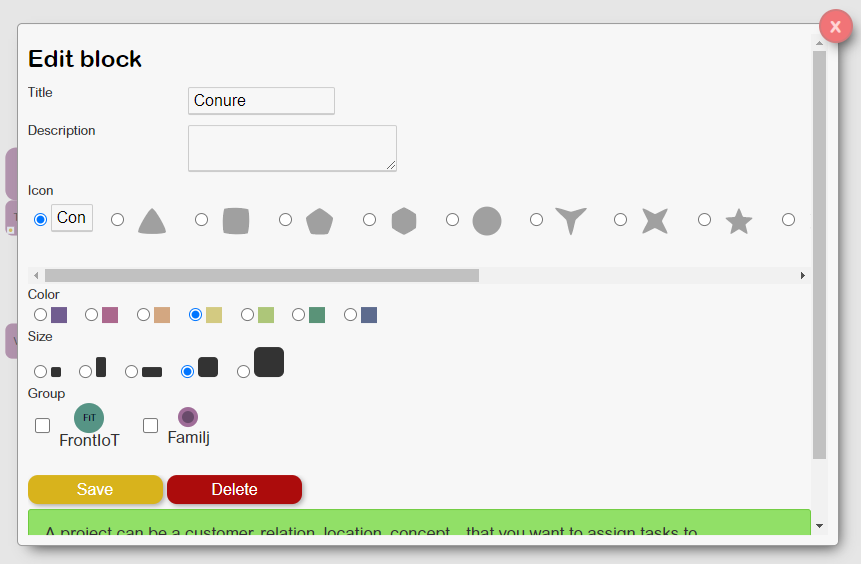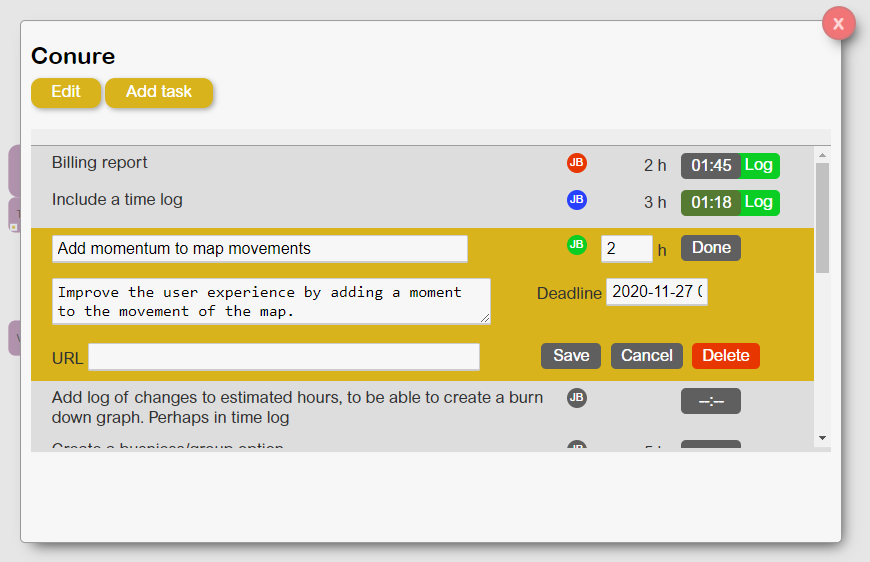 Add tasks
Write a title and if you like you can add an estimate and a deadline to keep your self accountable. Then press save to add a task to a project.
When you have added a task you can easily start and stop tracking time by pressing the timer button.
If you need to manually change a registered time, press the log-button and edit as you like.
Prio list
As tasks get closer to deadline, the system will add them to the prio list, so that you do not miss any important tasks. It also makes it easy to access the timer-button on important projects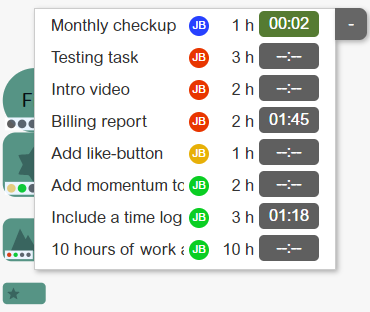 About the project
This is an early prototype, create to experiment with this type of interface for project management. We will use this application to track our own project and regularly add new features and fix bugs as we encounter them.
Feel free to contact me at jb@frontiot.com if you have any suggestion for future features or if you have found any bugs.
Video introduction